HISTORY
Home

"NCS", short for "N CLUB SPORT" three initials define a passion, a mindset oriented
Innovation. This brand name existed since April 1992. It continues a family tradition that
dates back to the last century !

Back to the origins… Fernand Devillers Senior created the 28th April 1919 a sales auto
parts store with the army surplus of war 1914-1918 at Charleroi – Belgium.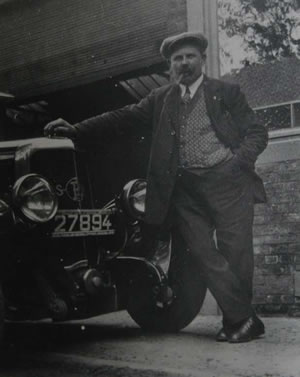 Soon, he will be involved in the marketing of cars and trucks : Donnet-Zedel, Panhard &
Levassor, Studebaker ... The 1st April 1927, is a founding member of the Union of
Mechanics of Charleroi.

In 1932, his eldest son Marcel Devillers (Sales Engineer) will take the leadership of the new
cars spares shop and trucks sales in Charleroi.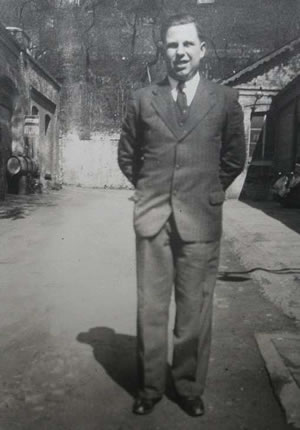 The tragic death of Fernand Devillers in a car accident July 28, 1934, upset the destiny of
the family business.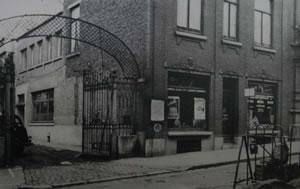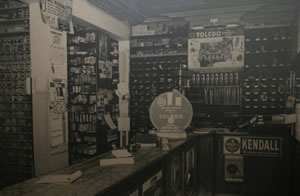 Management of the company is now in the hands of his widow and his son Marcel. As for
the youngest, Fernand junior, he will join the small team in 1943.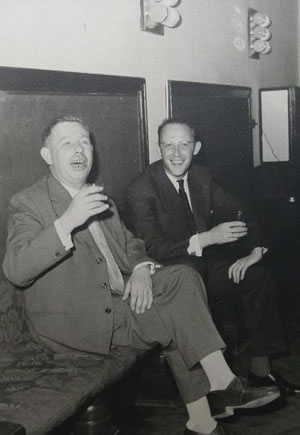 In 1945, the brothers became founding members of APACO. Very quickly in 1949, they
will take a new step with the creation of Devillers Company S.A. and its 7x shareholders.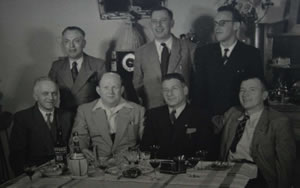 1963 will see the debut of Armand Namèche - Marcel Devillers's son in law - the latter
dying before the end of the year, he will not see the inauguration of the new buildings of
Dampremy - Charleroi in 1964.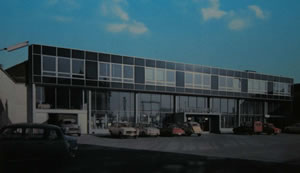 Fernand Devillers and Armand Namèche created in 1968 with Auto Parts Service and
other small distributors : Autodistribution Belgium SA

A new department targeted "motorsport" parts & accessories :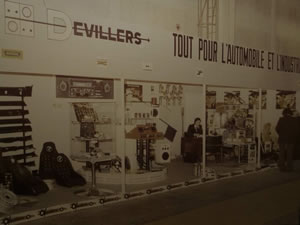 In 1979, the extensions of the building become operational for broadening the different
products ranges and new departments.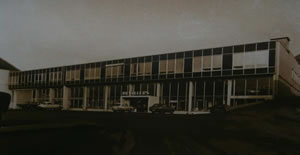 Over the years, the family group expanded to several companies: SIMECI, SMI, SICAR, and
shined on 4 branches in addition to the main office.
In 1987, Fernand Devillers retired leaving the destiny of the group in the hands of Armand
Namèche.
The new head cleaned the commercial site of Dampremy and conducted beautification of
the industrial buildings.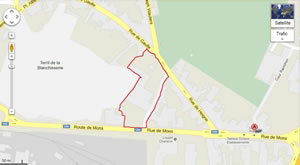 In early 1992, he was assisted by his eldest son, Olivier, with rich experience in the USA
where he lived in Texas in 1990-1991 to conduct his MBA at Dallas.

Olivier Namèche worked in the management and expansion of the corporate group.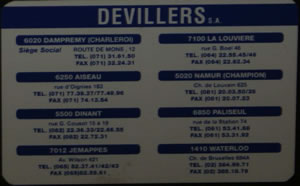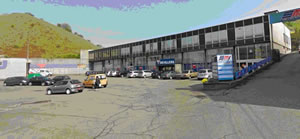 Alongside his responsibilities, Olivier developed his passion for cars by creating in 1992 :
N Sport Club - NCS activity dedicated to brokering and Automotive Tuning Porsche.

Due to his ranges Tuning, his presence at meetings of Porsche Clubs, availability for
baptisms track and its excellent results in club challenges, Olivier gradually gained the
confidence of his customers with a reputation beyond our European border.

Automotive Press reserved him a regular monitoring about his tuning preparations widely
appreciated in the Porsche community, as his Book Press is fleshing quickly.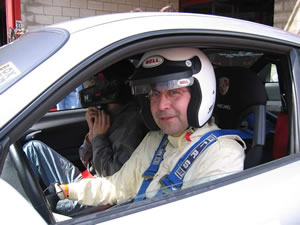 In 1997, an opportunity arised and the family group was sold, leaving Olivier free to
devote himself exclusively to his passion and the development of N Club Sport.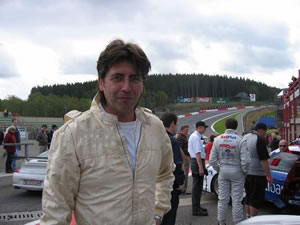 Early 2000, Olivier is involved in an association, which resulted in "PSI MOTORSPORT SA»,
he discovered the world of Racing Automobile FIA GT category & Porsche Cup.
His structure is then noted with the creation, construction of the "PSI 996 GT2-R FIA", with12
units sold.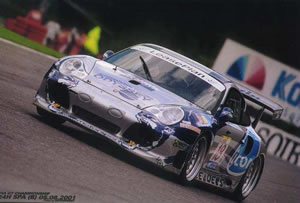 Simultaneously, Olivier developed his Porsche Tuning division and had a meteoric rise in
the international elite of the Porsche Tuners, ensuring sales in the USA, South America,
and throughout Europe ...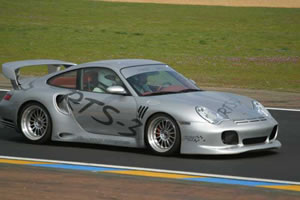 With this experience, Olivier gave new impetus to his career by selling PSI early 2005 in
order to devote to his passions : brokering Sport vehicles and Collection, as well as the
commercialization of automobiles and other energy electronic modules for transport and
agriculture.
2014, a new turn directed Olivier to devote substantially in its favorite brand Lamborghini.
Multiple services provider: broker, expert, historian, also adds preparing & writing an
encyclopedia about Ferruccio Lamborghini.

In these segments so special and with a Press Book unprecedented at international scale
for a Belgian, Olivier Namèche is more than ever your contact about your specific
expectations for collection vehicles.